Click the image below to read our latest weekly news!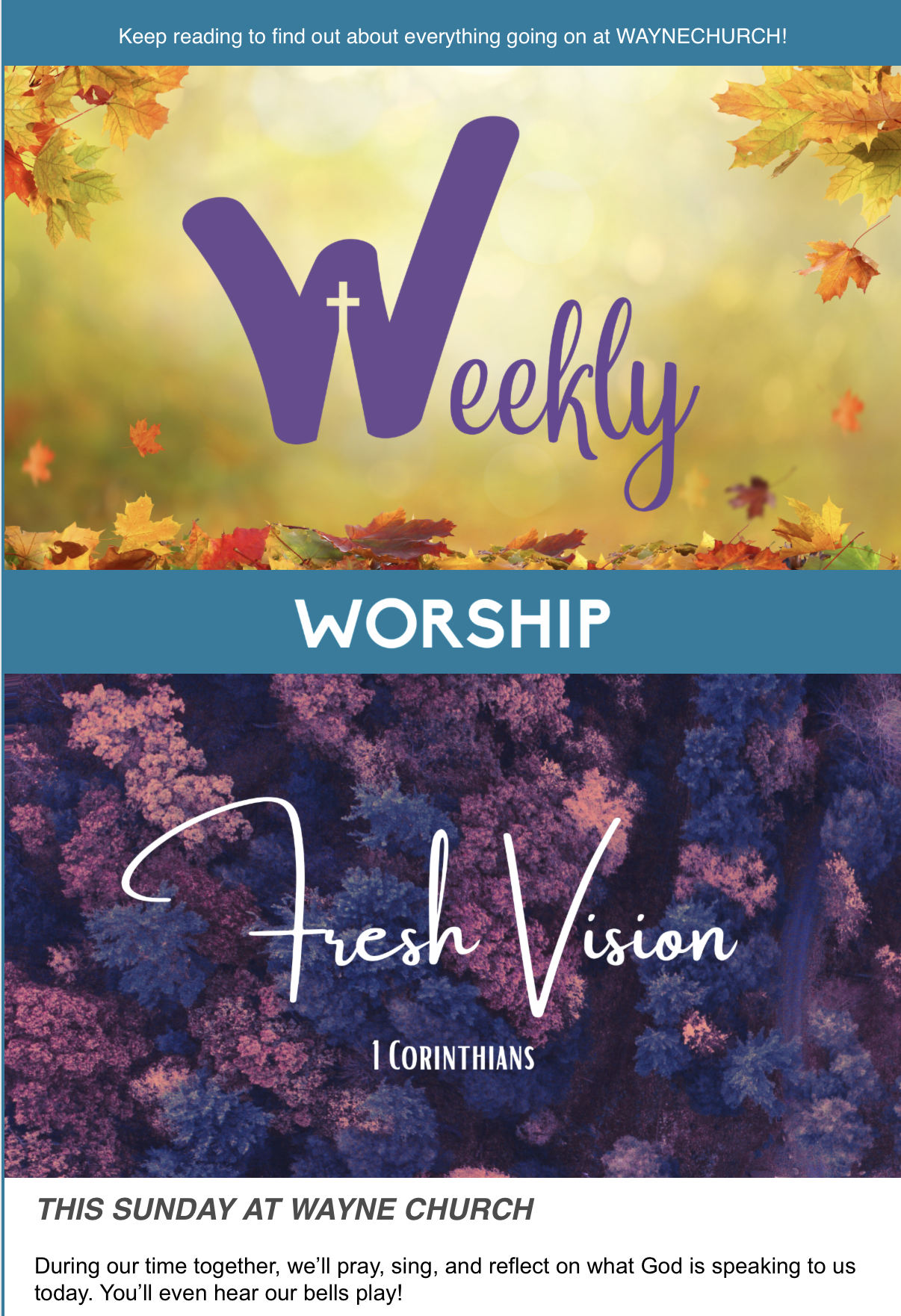 Click the button below to subscribe to our weekly news!
If you would like to stay updated on all things Wayne UMC, click on the button below to add yourself to our weekly emails about what's coming up! Stay up-to-date about church family events, sermon series, Sunday School classes, weekly Bible studies, church family events, and much more!

  210 S. Wayne Ave, Wayne PA, 19087-4072
  Monday-Friday: 8:30-3pm