Welcome to Worship in Wayne Church!

Thank you for joining us this morning. We are very happy you are here!
November 27, 2022
1st Sunday of Advent
Prelude
Welcome & Announcements
Lighting of the Advent Wreath
Hymn
#211 vs 1-4 O Come, O Come, Emmanuel
Children's Message
Giving Our Tithes & Offerings
Hymn
Light of the World
Message
A Hopeful King
Pastor Greg Impink
Scripture
1 Samuel 8
Hymn
#196 Come, Thou Long-Expected Jesus
Blessing & Sending
Altar flowers are given with love by the Mackin, Shillingford, and Carey families—in honor of Jen (10/4) and Paul (12/11) Shillingford's 90th Birthdays. 
And also given in honor of Rachelle Impink from her loving husband as she prepares to celebrate her birthday. She is light and love in a world in need of it.
Worship Schedule
Online & In-person, Sundays @ 10:30am
For the Kids
Online Children's Church, Sundays @ 11:30am
Kids Club, Sundays @ 9:30am
Children's Church, Sundays after the Children's Message
Youth Sunday School Middle School, @ 9:30am – High School @ 10:30am
Youth Group for Middle School, Friday 6-7:30pm
Youth Group for High School, Sunday 6-7:30pm
Bible Studies
Men's Breakfast in the Well and on Zoom, 1st & 3rd Thursday @ 6:30am
Tuesday Morning Bible study on Zoom, Tuesdays at 10am
Ladies' Wednesday Evening Bible study in the Well, November 30, December 7 & 14 at 7pm
Wednesday Morning Bible study on Zoom, Wednesdays at 9:30am
Prayer 103 on Zoom, Thursdays at 7pm
For more information on any of these studies or events, please check our Weekly.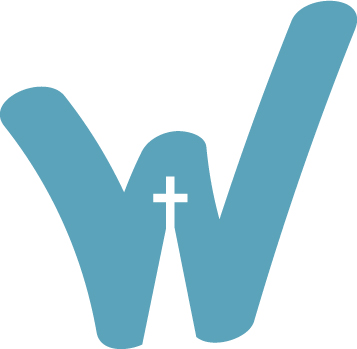 Please Say a Prayer for:
Aaron; Judy Adham; Johnny Albright; Cindi Antonini; Aria; Connie Behringer; Galen Black; Emily Brown; Bob Bryan; Rich Ciemiewicz; Anne Cronin; Anne Dearden; Lindsay Felker; Tom Ford; Pat Ford & Family; Noah Gajewski; Florence Grafton; Ellen Green; Nancy Hagelgans; Grace Hillers; Linda Hogan; Cindy Kerr; Sarah Kirch; Sara Knupp; Dr. Tina Larsen; Art Lewis; Janet Line; Juan Macias; Lois Mamourian; Larry Mansfield; Marcus; Andrea Martin; Sandra Mills; ; Nealla Morton; Norn Oberholtzer; Bob Palin; Beverly Pellicciotti; Chris Perkins; Randi; Delaney Regan; Cindy & Bob Reinbald; Samira; Jim Sands; Beth Schoenlank; Bill Scott; Daniel Scott Jr.; Alisha Seeley: Paul Shillingford; Bobbie Thompson; Helen Tickner; George & Kathy Wilkins; Michael Wilkins; and Dorothy Wright.
Cards and emails to our members on the prayer list are always appreciated and helpful, and that contact information can be found on the church app.

  210 S. Wayne Ave, Wayne PA, 19087-4072
  Monday-Friday: 8:30-3pm