Welcome to Worship in Wayne Church!

Thank you for joining us this morning. We are very happy you are here!
September 24, 2023
17th Sunday after Pentecost
Prelude
Welcome & Announcements
Leadership Update
Anne Mackin
Call to Worship
2 Corinthians 8:7-9
Leader:    Be the best in the work of grace in the same way that you are the best in everything.
People:   We will be an inspiration in faith, speech, knowledge, total commitment, and love.
Leader:    You know the grace of our Lord Jesus Christ.
People:   Although he was rich, he became poor for our sakes, so that we could become rich through his poverty.
Song
Goodness of God
Congregational Prayer
Maker of the fields, forests, and streams, your generous goodness comes to us new every day.  By the movement of your Spirit over our waters, at our tables, and among our gatherings, help us to acknowledge your goodness, give thanks for your gifts, extend our table to the stranger, and care for the land and water we share on this good earth. Through Jesus Christ, the fruitful vine, our living water, and our bread of life. Amen.
Children's Message
Giving Our Tithes & Offerings
Song
#572  Pass It On
Message
Rich
Pastor Greg Impink
Scripture
1 Corinthians 16
Prayer with the Lord's Prayer
Song
#98  To God be the Glory
Blessing & Sending
Worship Schedule
Online & In-person, Sundays @ 10:30am
For the Kids
9:15 – 9:45am Choir practice & music in Room E211
9:45 – 10:15am Sunday School  in Room E205
10:30 – 10:45am Children's Message during worship
10:45 – 11:25am Children's Church in Room E205
*Kids are brought to the Well when the program is done.
Online Children's Church Sundays @ 11:30am
For the Youth
Confirmation Sunday School Sunday @ 9:30am
High School Sunday School Sunday @ 10:30am
Youth Group Sunday @ 6pm
Bible Studies
Men's Breakfast in the Well and on Zoom, 1st & 3rd Thursday @ 6:30am
Ladies' Morning Bible study on Zoom, Tuesdays @ 10am
Tuesday Evening Bible study in the Upper room, Tuesdays at 7pm
Wednesday Morning Bible study on Zoom, Wednesdays at 9:30am
Ladies' Wednesday evening Bible study in the Well, Alternating Wednesdays at 7pm
For more information on any of these studies or events, please check our Weekly.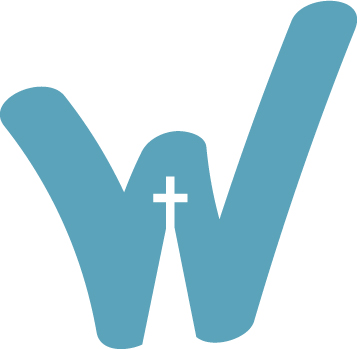 Please Say a Prayer for:
Galen Black; Kristin Bragg; Emily Brown; Bob Bryan; Audrey Carney; Anne Cronin; Anne Dearden; Braden Evans; Tom Ford; Noah Gajewski; Christine Garton;  Florence Grafton; Ellen Green; Nancy Hagelgans; Grace Hillers; Linda Hogan; Tracy Horter; the Ivey family; the Johnson Family;  Cindy Kerr; Ron Kirch; Sarah Kirch; Patricia Klein; Sara Knupp; Art Lewis; Janet Line; Miguel Angel Llano; Frank Lynch; Lois Mamourian; Kathryn Marsh; the McKelvey family; Sandra Mills; Norn Oberholtzer; Tacy Phillips; Delaney Regan; Samira; Jim Sands; Beth Schoenlank; George Schofield;  Daniel Scott Jr.; Alisha Seeley: Paul Shillingford; Helen Tickner; Erin Wannenburg; Michael Wilkins; and Dorothy Wright.
Cards and emails to our members on the prayer list are always appreciated and helpful, and that contact information can be found on the church app.

  210 S. Wayne Ave, Wayne PA, 19087-4072
  Monday-Friday: 8:30-3pm