Welcome to Worship in Wayne Church!

Thank you for joining us this morning. We are very happy you are here!
August 14, 2022
9th Sunday after Pentecost
Welcome & Announcements
Call to Worship
(Rouse) Leader: When the world divides us
People: Come, Holy Spirit, make us one.
Leader: When the world calls us orphaned
People: Come, Holy Spirit, make us family.
Leader: When the world leads us astray
People: Come, Holy Spirit, call us home.
Leader: Come, Holy Spirit, come!
People: Come and fill this place!
Hymn
Holy Spirit You are Welcome Here
Congregational Prayer (Traditional Native American)
O Great Spirit, whose breath gives life to the world, and whose voice is heard in the soft breeze: We need your strength and wisdom. Cause us to walk in beauty. Give us eyes ever to behold the red and purple sunset. Make us wise so that we may understand what you have taught us.
Hymn
Amazing Grace (My Chains are Gone)
Giving Our Tithes & Offerings
Message
Holy Spirit
Pastor Greg Impink
Scripture
Genesis 1:1-2, NKJV; Mark 13:1; Luke 12:12, Acts 4:8a; Acts 15:28; John 14:26; Acts 1:8; Luke 10:21a; Acts 13:52; Acts 20:23; 1 Thessalonians 1:6; 1 Corinthians 12:3 CEB
Hymn
#393 Spirit of the Living God
Blessing & Sending
Worship Schedule
Online on Facebook & YouTube, Saturdays at 7pm & Sundays @ 10:30am
In the Sanctuary, Sundays @ 10:30am
For the Kids
Online Children's Church Saturdays @ 6:30pm & Sundays @ 11:30am
Bible Studies
Men's Breakfast in the Well and on Zoom, 1st & 3rd Thursday @ 6:30am
Israel Adventure in the Well and on Zoom Mondays at 7pm
For more information on any of these studies or events, please check our Weekly.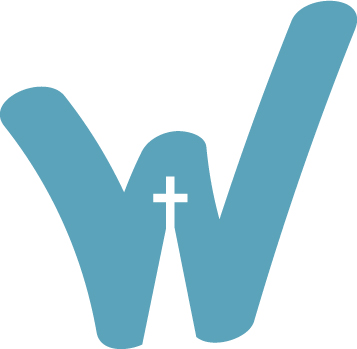 Please Say a Prayer for:
Aaron; Judy Adham; Johnny Albright; Cindi Antonini; Aria; Connie Behringer; Emily Brown; Bob Bryan; Rich Ciemiewicz; Anne Cronin; Juan de Leon; Jacqueline Estrade; the Euler/Howley families; Theresa Farrell; Lindsay Felker; Tom Ford; Florence Grafton; Nancy Hagelgans; Grace Hillers; Linda Hogan; Cindy Kerr; Sarah Kirch; Robert Klenk; Sara Knupp; Dr. Tina Larsen;  Janet Line; Lois Mamourian; Larry Mansfield; Marcus; Andrea Martin; Fran Miller; Sandra Mills; the Mistrik & Sherretta families; Nealla Morton; Norn Oberholtzer; Bob Palin; Chris Perkins; Emma Seeley Quintana; Delaney Regan; Cindy & Bob Reinbald; Samira; Jim Sands; Beth Schoenlank; Bill Scott; Daniel Scott Jr.; Alisha Seeley: Paul Shillingford; Mary Jo Spitzer; Bobbie Thompson; Helen Tickner; and George & Kathy Wilkins.
Cards and emails to our members on the prayer list are always appreciated and helpful, and that contact information can be found on the church app.

  210 S. Wayne Ave, Wayne PA, 19087-4072
  Monday-Thursday: 8:30-3pm | Friday: 8:30-noon