Welcome to Worship in Wayne Church!

Thank you for joining us this morning. We are very happy you are here!
May 15, 2022
5th Sunday of Easter
Welcome & Announcements
Call to Worship
Leader: Walk with us today, Lord.
People: Walk with us on the sidewalks of the city and show us how to love.
Leader: Walk with us on the streets of our neighborhood and show us how to help.
People: Walk with us through the rooms of our homes and show us how to care.
Leader: Enable us to live our faith with the commitments that you would have us live in our prayers, our presence, our gifts, our talents, and our witness.
People: By these commitments, we will seek to live faithfully in your presence.
All: In this spirit, we have come here this morning in an attitude of worship.
Hymn
#152 I Sing the Almighty Power of God
Congregational Prayer (unison)
O Living God of past and future, we praise you for this present moment. Fill us with your joy and empower us with your Holy Spirit, that our strength may be renewed to sing a new song of your glory in a world which longs for your justice and peace. All this we ask in the name of Jesus, in whom we become your new creation. Amen.
Baptism of  Jack Adams Hamilton and Holden Dean Starr
Response: With God's help, we will so order our lives after the example of Christ, that these children, surrounded by steadfast love, may be established in the faith, and confirmed and strengthened in the way that leads to life eternal.
Hymn
I Was There to Hear Your Borning Cry
Offering
Message
Pastor Tom Ebersole
Team Commitment Card Dedication
Hymn
#593  Here I am, Lord 
Benediction
Worship Schedule
Online on Facebook & YouTube, Saturdays at 7pm & Sundays @ 10:30am
In the Sanctuary, Sundays @ 10:30am
For the Kids
In person Children's Church Sundays @ 10:20am
Online Children's Church Saturdays @ 6:30pm & Sundays @ 11:30am
For the Youth
In person Sunday School
Middle School @ 9:30am
High School @ 10:30am
Middle School Youth Group Fridays @ 6:30pm
High School Youth Group Sundays @ 11:30am
Bible Studies
Ladies Wednesday Evenings in the Well, Every Other Wednesday at 7:00pm
Men's Breakfast on Zoom, 1st & 3rd Thursday @ 6:30am
For more information on any of these studies or events, please check our Weekly.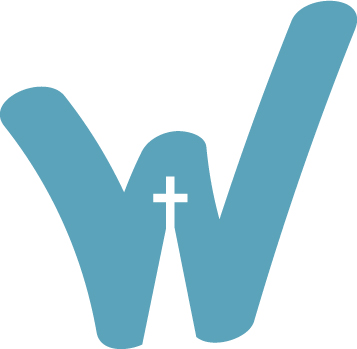 Please Say a Prayer for:
Aaron; Cindi Antonini; Aria; Emily Brown; the Caristan family; Rich Ciemiewicz; Amanda Corrie; Anne Cronin; Juan de Leon; the Ealer Family; Ray Euler; Theresa Farrell; Lindsay Felker; Tom Ford; Jason Friel; Mag Garton; Florence Grafton; Nancy Hagelgans; Grace Hillers; Linda Hogan; the Hurst family; Cindy Kerr; Sarah Kirch; Lauren Kirkpatrick; Robert & Loretta Klenk; Sara Knupp; Tyler Kopishke; the Krush family; Janet Line; Lois Mamourian; Larry Mansfield; Marcus; Andrea Martin; Michael Marucci; Jim Mearns; Sandra Mills; Nealla Morton; Norn Oberholtzer; Bob Palin; Chris Perkins; Jolene Presley; Delaney Regan; Cindy & Bob Reinbald; Samira; Jim Sands; Beth Schoenlank; the Sciotto family; Bill Scott; Daniel Scott Jr.; Alisha Seeley; Rich Slawter: Helen Tickner; and George & Kathy Wilkins.
Cards and emails to our members on the prayer list are always appreciated and helpful, and that contact information can be found on the church app.

  210 S. Wayne Ave, Wayne PA, 19087-4072
  Monday-Thursday: 8:30-3pm | Friday: 8:30-noon