Welcome to Worship in Wayne Church!

Thank you for joining us this morning. We are very happy you are here!
April 2, 2023
Palm Sunday
Prelude
Welcome & Announcements
Call to Worship
  Leader:    To the fisherman Jesus said:
  People:   "Follow me and I will make you fish for people."
  Leader:    To the tax collector Jesus said:
  People:   "Follow me."
  Leader:    To the rich man Jesus said:
  People:   "Go, sell what you own, and give the money to the poor, and you will have treasure in heaven; then come, follow me."
  Leader:    At the last supper Jesus said:
  People:   "Follow me."
  Leader:    To you and to me and to all of us Jesus says:
  People: Follow me!    
Song
#278 Hosanna, Loud Hosanna
Children's Message
Giving Our Tithes & Offerings
Special Music
The Holy City
Song
Hosanna (Praise is Rising)
Special Music
O Happy Day
Message
Palm Sunday
Pastor Greg Impink
Scripture
 John 8:12; 10:27; 12:1-26
Prayer of Confession
Merciful God, we confess that we have not loved you with our whole heart. We have failed to be an obedient church. We have not done your will, we have broken your law, we have rebelled against your love, we have not loved our neighbors, and we have not heard the cry of the needy. Forgive us, we pray. Free us for joyful obedience, through Jesus Christ our Lord. Amen.
The Great Thanksgiving
The Serving of Communion
Song
#280 All Glory, Laud and Honor   
Blessing & Sending
The altar flowers are given by Scott & Barbara Wilson.
Worship Schedule
Online & In-person, Sundays @ 10:30am
For the Kids
Online Children's Church, Sundays @ 11:30am
Kids Club, Sundays @ 9:30am
Children's Church, Sundays after the Children's Message
Youth Sunday School Middle School, @ 9:30am – High School @ 10:30am
Youth Group for Middle School, Friday 6-7:30pm
Youth Group for High School, Sunday 6-7:30pm
Bible Studies
The Gospel of Matthew Bible Study, Mondays at 7pm
Men's Breakfast in the Well and on Zoom, 1st & 3rd Thursday @ 6:30am
Tuesday Morning Bible study on Zoom, Tuesdays at 10am
Wednesday Morning Bible study on Zoom, Wednesdays at 9:30am
For more information on any of these studies or events, please check our Weekly.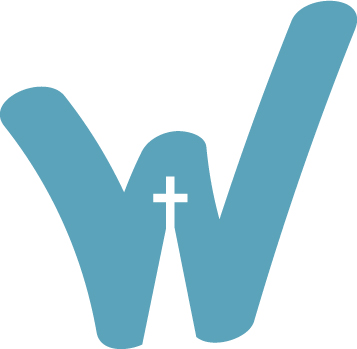 Please Say a Prayer for:
Judy Adham; Mayallie Barrie; Connie Behringer; the Bellamy family; Emily Brown; Bob Bryan; Mark Burton; Lauren Carroll; Rich Ciemiewicz; Anne Cronin; Anne Dearden; Marilyn Fischer; Tom Ford; Noah Gajewski; Glenn; Florence Grafton; Ellen Green; Nancy Hagelgans;the Helmetag/Glanzmann families;  Grace Hillers; Linda Hogan; Cindy Kerr; Sarah Kirch; Sara Knupp; Alicia Lamey; Art Lewis; the Lindgren family; Janet Line; Amelia Loch; Frank Lynch; Juan Macias; Lois Mamourian; Larry Mansfield; Kelly Marcakis; Andrea Martin; Jim Mearns; Sandra Mills; Nealla Morton; Norn Oberholtzer; Bob Palin; Beverly Pellicciotti; Chris Perkins; Tacy Phillips; Delaney Regan; Cindy & Bob Reinbald; Samira; Jim Sands; Beth Schoenlank; Bill Scott; Daniel Scott Jr.; Alisha Seeley: Paul Shillingford; Sonie; Gery Tamburello; Helen Tickner; Tracy; Erin Wannenburg; Michael Wilkins; and Dorothy Wright.
Cards and emails to our members on the prayer list are always appreciated and helpful, and that contact information can be found on the church app.

  210 S. Wayne Ave, Wayne PA, 19087-4072
  Monday-Friday: 8:30-3pm