You can access our church directory online or on your smartphone!
(And don't worry! Your personal information is secure! ​Only church members already within our system are enabled to login or access contact info.)
Download the FREE app on your iPhone, iPad, Android, or Kindle to have the church directory at your fingertips! Just visit the AppStore or PlayStore and search for "Instant Church Directory" to download!
First time logging in? Click the button below to create a login now.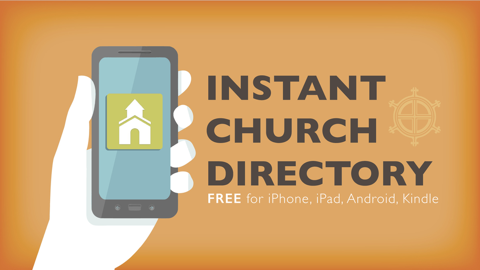 NOTE: You must use the email address the church office has on-file to create your login.
Not sure which address we have for you? Email us (learnmore@wayneumc.org) or call us (610.688.5650) to find out.
Already have a login and password?
​
Click the button below to access the directory online!

  210 S. Wayne Ave, Wayne PA, 19087-4072
  Monday-Friday: 8:30-3pm