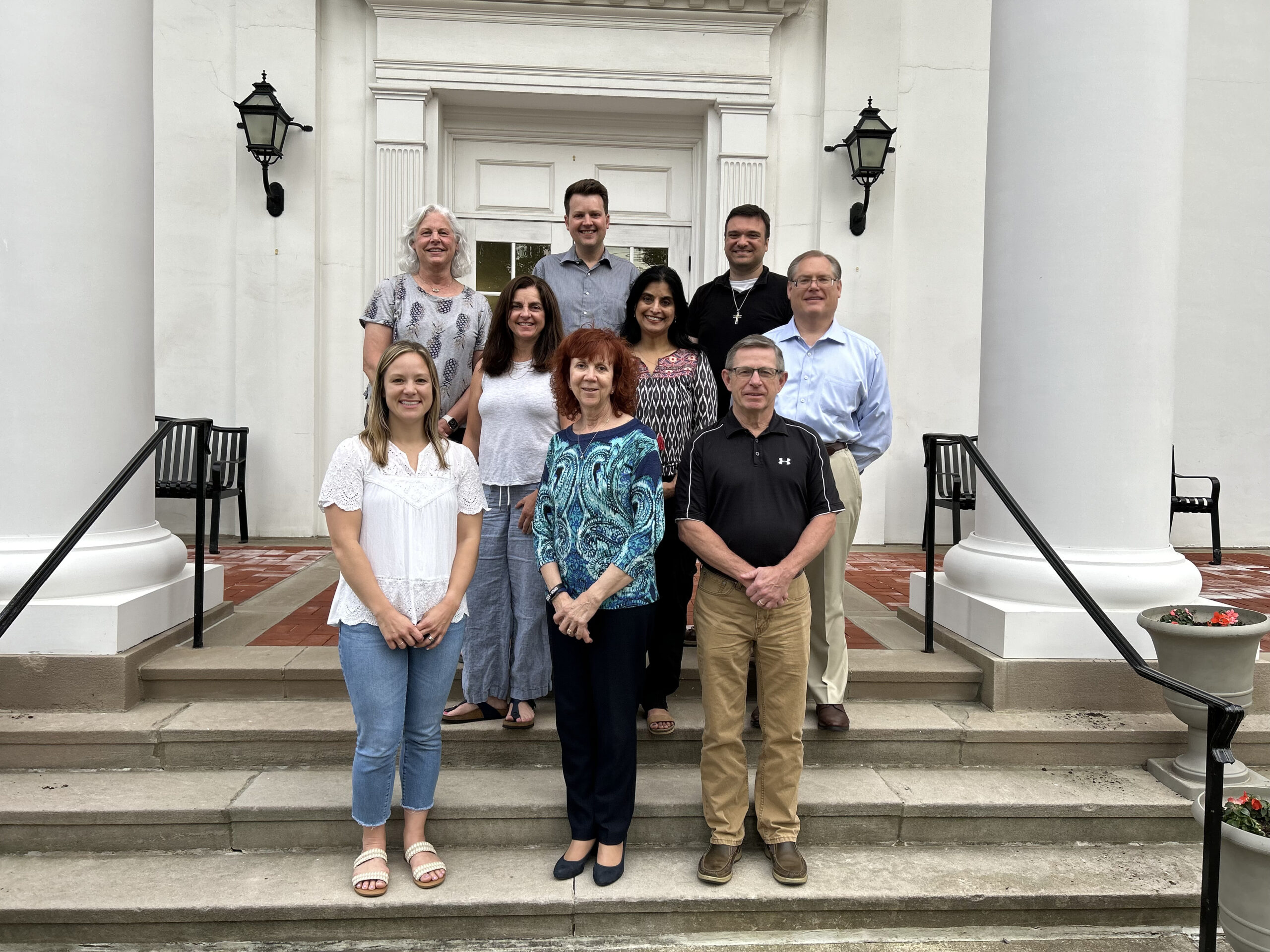 Wayne Church Leadership (left to right)
Janelle Meck, Anne Mackin, Michele Leonard, Sue Scott, Pastor Greg Impink, Ashita Schafer, Steve Bell, Jared Wolfe and Michael Marsh

One thing that we can be sure of – God has placed us here in this place, at this time. This community that surrounds our church property is our closest mission field so it is important that we know who that is. That can be challenging. To love and serve this community through Christ, as best as we can, we have engaged a service known as Mission Insite. To read more of this message, click here.
The Wayne Church Leadership Council is a team of eight to ten laypeople plus the Senior Pastor of the church. This team has general oversight of the administration and program of the local church and its primary task is to oversee the mission and vision of the congregation. This mission includes the work of Christian nurture, outreach and witness within the church family, in the community outside the church and our world.

  210 S. Wayne Ave, Wayne PA, 19087-4072
  Monday-Friday: 8:30-3pm