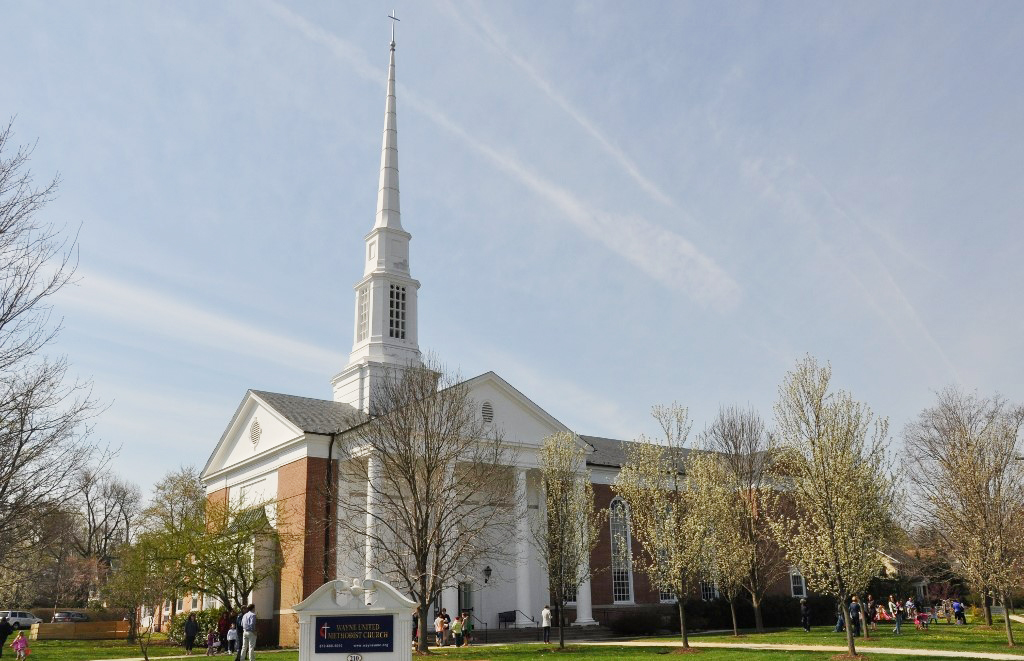 Generation to Generation
For those unable to join the Kick off meeting, click here to watch the recording.
Our Purpose
Throughout the years Wayne UMC has made a difference in the lives of many. That difference could have been a sanctuary for those who needed Jesus in their lives, a community for communion and fellowship, or simply a hot meal served to the needy. We love and serve through Christ and from that, find purpose in our lives.
Why It's Important In Today's Environment
In today's world of loneliness and unconnected individuals, a community meeting place is more important than ever. This project goes beyond each of our understandings of church as an institution; it's about our mission and work in the community God has given us to care for.
Project Descriptions
Although a church is more than a building, there is still a need for a physical gathering place, sanctuary, and mission base. Some areas of our building need our attention. The campaign will raise the funds necessary to restore these areas to our proud standards.
The Trustees and Leadership of Wayne Church are proposing a plan of projects and improvements to our facilities in the following areas. Many of these projects need to be completed and some are already in the planning and scheduling phases. More detailed information on each of these projects will be made available as we move forward.
THE GOAL IS TO RAISE $1.5 MILLION TO MAKE THAT POSSIBLE.
EXTERIOR IMPROVEMENTS
STEEPLE & COLUMNS
estimated cost: $220,000 
Our church steeple and columns are an icon in the community, a visible sign of our presence and purpose. The protective coating of the steeple and cupola have failed and exposed the wood and steel beneath. The columns on the front portico are partial weight bearing hollow wooden tubes. Over the years the wood has been compromised by moisture developing cracks and rotted areas near the base. Both the steeple and the columns will be restored with polymer-based materials, that will not rot, warp, absorb moisture, or need painting.
OFFICE FLAT ROOF
estimated cost: $80,000 
The flat roof above the offices and back entranceway has failed. It must be replaced to stop the continuing extensive water damage to the second-floor rooms, including most prominently, the music room.
WINDOWS & DOORS
estimated cost: $400,000 
The windows and doors are over 60 years old and have passed their expected life. The windows are very large and do not conform to current standard sizes. Many do not open, several leak and all are far below current energy efficiency standards. The same is true of the doors. All will be replaced, except for the sanctuary, which were replaced a few years ago during the sanctuary project.
FASCIA, FRIEZE BOARDS, CORNICES
estimated cost: $300,000 
Like the windows and doors, the fascia boards, cornices, and other trim work are original to the building. They are often thought of as decorative pieces, but they have an important function in protecting the roof joists, sheathing, and rafters from weather getting in from under the roof or the side of the building. Similar to the steeple and columns, these areas will be restored with polymer-based materials, that will not rot, warp, absorb moisture, or need painting.
INTERIOR IMPROVEMENTS
BOILERS & PLUMBING
estimated cost: $480,000
The heating system for both the main church and the education building is a baseboard hot water system. The current boilers are several years past their expected life and are overdue for replacement. There is a need for more efficient boilers. In addition, if the hot water delivery system throughout the facility is determined to need significant repair, alternative HVAC systems are being considered.
EXTERIOR REPAIR
LANDSCAPING
estimated cost: $20,000
The steeple, columns, windows, and fascia projects will most likely cause damage to the landscaping due to the use of extensive scaffolding and normal worker activity. It will need to be repaired after these projects are complete. 
NEXT STEPS 
Wayne Church has invited Scott McKenzie with Horizons Stewardship to conduct a pre-campaign feasibility study to determine our ability, readiness, and willingness to fund the projects listed above. Through a process of personal interviews and congregational surveys, Horizons will determine support levels and the likely range of total dollars which might be raised. From this report the scope of the project will be finalized. 
It is by the grace of God and your partnership in this work that we can ensure future generations will have a center for mission and ministry that has been well cared for and made ready for their use. Please hold Wayne Church, our capital campaign and our leadership in your prayers and reach out if you have any questions. 

  210 S. Wayne Ave, Wayne PA, 19087-4072
  Monday-Thursday: 8:30-3pm | Friday: 8:30-noon