Since learning of the news about Janet French's upcoming retirement, Leadership has been considering the path forward and what that looks like in regard to our children's ministry program We realize that this is a time of great change which affects the most important part of our church, our children. We know that one of the ways that we love is when we lift up our children, teach them the ways of God, and seek to be faithful examples of Christ in their presence.
We also realize that the opinions of the parents are extremely important. Considering that, an email survey with questions about their views on the future of our children's ministry program is going to be sent to the parents of children ages 0-10 in the coming week.  We will soon be hosting a gathering where there will be an opportunity to address the survey questions in small groups with members of the leadership team. We hope that at least one parent from each family would be able to attend. However, if you are unable to attend we still request that you complete the survey so that all opinions can be taken into consideration. This is a big step in helping leadership move forward with how we can build on the legacy that Janet has built over the past 22 years.
Thank You,
Lindsay McGeehan
Wayne Church Leadership
One thing that we can be sure of – God has placed us here in this place, at this time. This community that surrounds our church property is our closest mission field so it is important that we know who that is. That can be challenging. To love and serve this community through Christ, as best as we can, we have engaged a service known as Mission Insite. To read more of this message, click here.
The Wayne Church Leadership Council is a team of eight to ten laypeople plus the Senior Pastor of the church. This team has general oversight of the administration and program of the local church and its primary task is to oversee the mission and vision of the congregation. This mission includes the work of Christian nurture, outreach and witness within the church family, in the community outside the church and our world.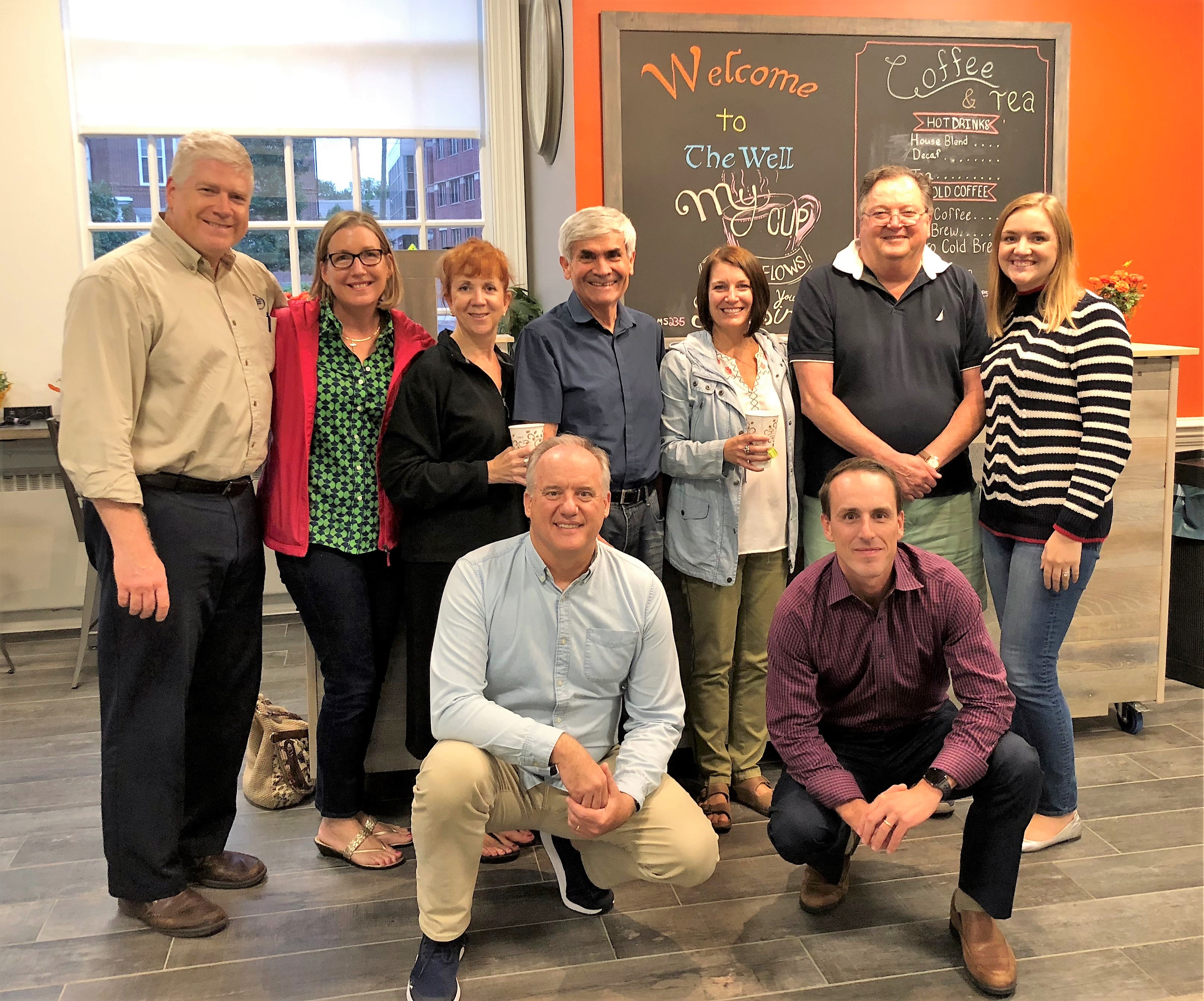 Back row, left to right: Brian Ivey, Beth Lindgren, Sue Scott, Juan de Leon, Carolyn King-Layden,  John Wannenburg, Lindsey McGeehan
Front row, left to right: Pastor Tom Ebersole, Jarrod Quigley

  210 S. Wayne Ave, Wayne PA, 19087-4072
  Monday-Thursday: 8:30-3pm | Friday: 8:30-noon