Carolyn King-Layden, Board of Trustees Member and liaison person on Leadership Council, gave the congregation an update:
There have been several changes around Wayne Church lately. We had the Sanctuary refresh project, we have a new Well, new office spaces, a new food pantry, a new nursery for our many new babies in the congregation, new landscape, among other things. Another change occurring soon is the retirement of Janet French, our children's Director of Christian Education. Janet's family is growing and she is moving south to be closer to her new granddaughter.
Just like Janet's family is growing, our church family is growing as well. We currently have 31 babies, birth through Kindergarten; 15 children in 1st and 2nd grade; 18 children in 3rd-5th grade. That's 64 babies and young children! That's a lot! There are some other people in our congregation who are still developing and coming soon! That is all very exciting!
In the fall, Leadership Council sent an online survey to the parents of these children. That was followed up by a meeting on January 13 with those parents and members of Leadership Council. On the agenda at that meeting was Sunday Worship and Sunday school timing; Volunteerism; Programs; Ministry Setting and Curriculum. There was a lot of conversation around these subjects. There was also a "task force" formed, of parents and some members of Leadership, who will be driving the process of the search for a new Christian Educator.
Please join us in being prayerful that the right person to fill the position of Director of Christian Education finds us, and we find the right person for our church! Also, if there are members of the congregation who do not have young children, but would like to be involved in shepherding Sunday School in any way, there is always an opportunity to help out! Thank you.
One thing that we can be sure of – God has placed us here in this place, at this time. This community that surrounds our church property is our closest mission field so it is important that we know who that is. That can be challenging. To love and serve this community through Christ, as best as we can, we have engaged a service known as Mission Insite. To read more of this message, click here.
The Wayne Church Leadership Council is a team of eight to ten laypeople plus the Senior Pastor of the church. This team has general oversight of the administration and program of the local church and its primary task is to oversee the mission and vision of the congregation. This mission includes the work of Christian nurture, outreach and witness within the church family, in the community outside the church and our world.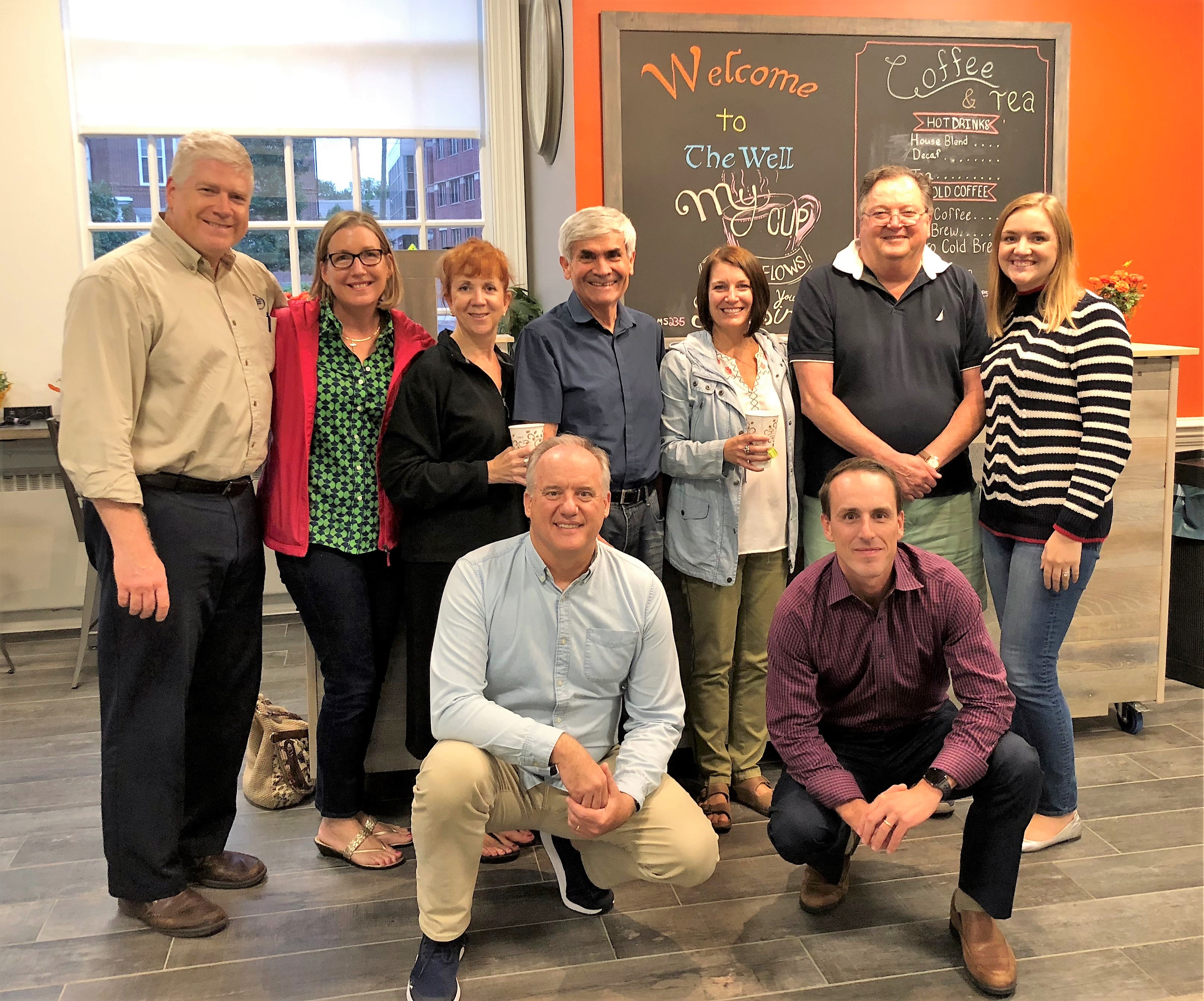 Back row, left to right: Brian Ivey, Beth Lindgren, Sue Scott, Juan de Leon, Carolyn King-Layden,  John Wannenburg, Lindsey McGeehan
Front row, left to right: Pastor Tom Ebersole, Jarrod Quigley

  210 S. Wayne Ave, Wayne PA, 19087-4072
  Monday-Thursday: 8:30-3pm | Friday: 8:30-noon