In August, John Wannenburg updated the congregation on what parents and kids can expect when Sunday School starts next week. With help from volunteers, rooms have been painted, supplies have been reorganized, new furniture and curriculum have been purchased. The kids will follow a new schedule. All the children (K-5th) will gather in the old Art Room, #E205 at 9:10am Sunday morning. From 9:10- 9:30 there will be group activity. At 9:30, the kids will break into two groups with K-2nd staying in room #E205, and 3rd – 5th grade will go to room #E202. Both groups will alternate Sundays cycling through the Bible Story Room #E211. These opportunities would not have been possible without your significant input via the surveys you participated in as well as serving on the task force groups. You are also encouraged to sign up to be shepherds and guide our children through their new program. Thank you for your continued support. For John's complete report, please click here.
One thing that we can be sure of – God has placed us here in this place, at this time. This community that surrounds our church property is our closest mission field so it is important that we know who that is. That can be challenging. To love and serve this community through Christ, as best as we can, we have engaged a service known as Mission Insite. To read more of this message, click here.
The Wayne Church Leadership Council is a team of eight to ten laypeople plus the Senior Pastor of the church. This team has general oversight of the administration and program of the local church and its primary task is to oversee the mission and vision of the congregation. This mission includes the work of Christian nurture, outreach and witness within the church family, in the community outside the church and our world.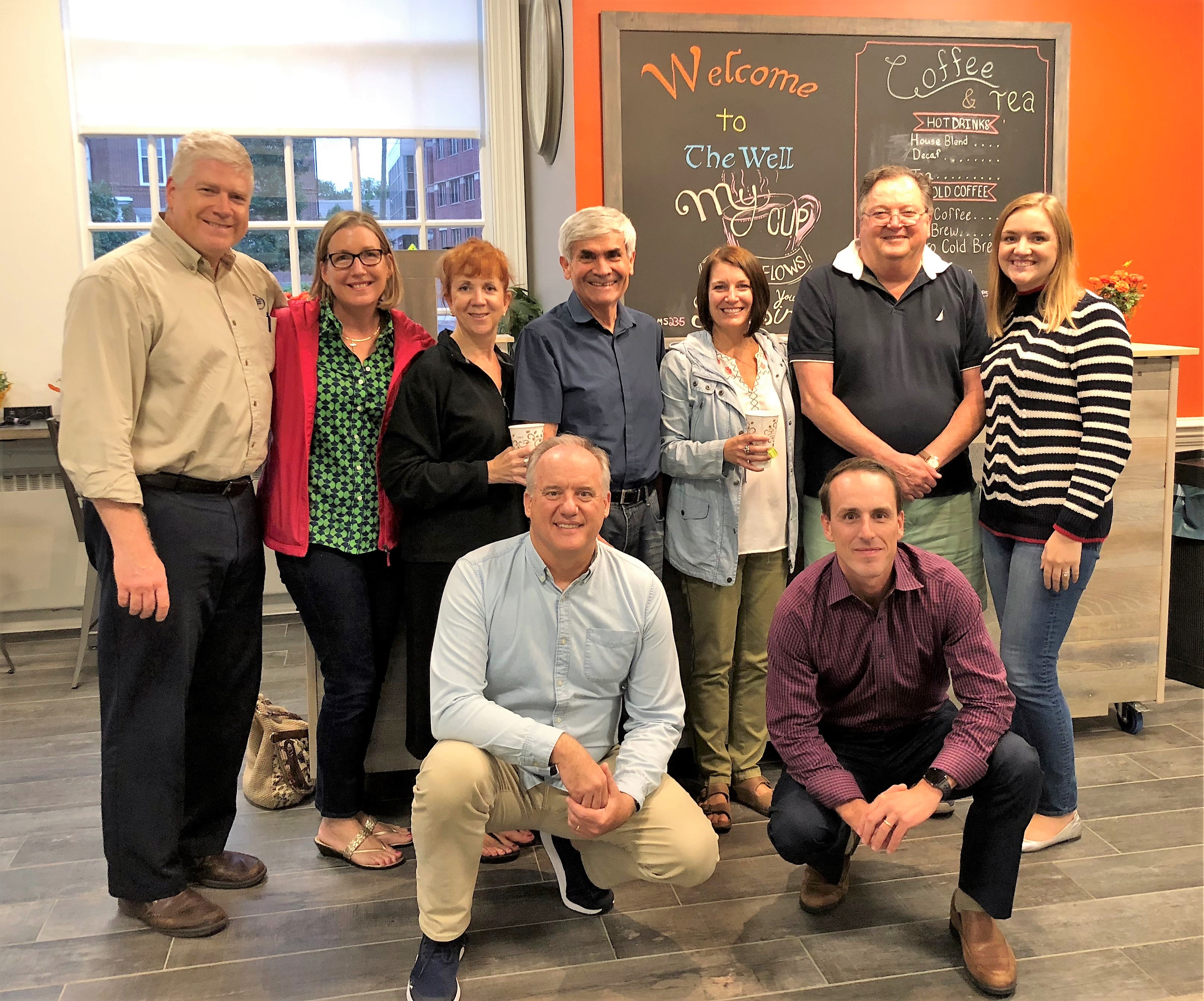 Back row, left to right: Brian Ivey, Beth Lindgren, Sue Scott, Juan de Leon, Carolyn King-Layden,  John Wannenburg, Lindsey McGeehan
Front row, left to right: Pastor Tom Ebersole, Jarrod Quigley

  210 S. Wayne Ave, Wayne PA, 19087-4072
  Monday-Thursday: 8:30-3pm | Friday: 8:30-noon