LOVE AND SERVE THROUGH CHRIST
WORSHIP WITH US SUNDAYS
@ 9:15AM & 10:30AM
January 13  | Hypocrisy in Religion
January 20  | Religious War
January 27  | Troubling Scriptures
February 3 | Suffering
February 10 | Reasons for Believing
LOVE AND SERVE THROUGH CHRIST
WORSHIP WITH US SUNDAYS @ 9:15AM & 10:30AM

January 13  | Hypocrisy in Religion
January 20  | Religious War
January 27  | Troubling Scriptures
February 3 | Suffering
February 10 | Reasons for Believing
The angels announced 'Good news of great Joy' on that first Christmas so long ago. It seems good news is hard to come by today. But when we find it, like the angels we cannot keep it to ourselves. That was the case last Sunday when Channel 6ABC News showed up at church and asked for an interview before worship. They wanted to know what your Christmas Challenge was up to and how it would affect Chosen300 and other charitable organizations. See the outcome here.
We are a church family that welcomes all people to worship, learn, and grow in faith. We are fully committed to our mission of love and service through Christ.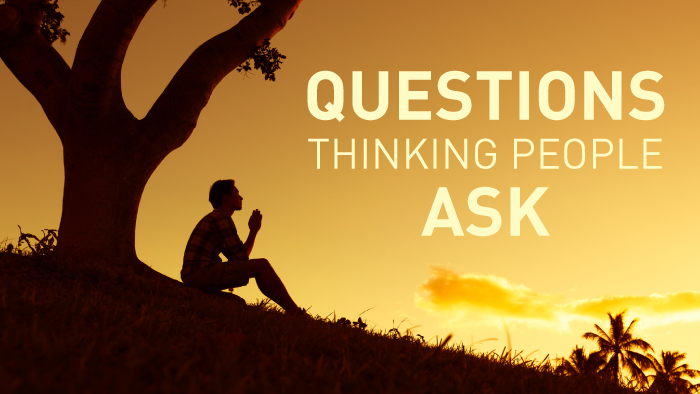 Questions Thinking People Ask
We all have questions… But what about those difficult questions which challenge our faith and leave us searching? Is the earth really over a billion years old? How can God allow good people to suffer? What about religious wars, does God approve? And the Bible, did God command violence and genocide?
We all wrestle with these questions. Both non-believers and people who are deeply committed to their faith struggle to answer and re-answer these perplexing questions. Join us for this series of messages as we will look for answers to the tough questions thinking people ask.
January 6 | Science vs. God
January 13  | Hypocrisy in Religion
January 20  | Religious War
January 27  | Troubling Scriptures
February 3 | Suffering
February 10 | Reasons for Believing


  210 S. Wayne Ave, Wayne PA, 19087-4072
  Monday-Thursday: 8:30-3pm | Friday: 8:30-noon