"In the same way, let your light shine before others, so that they may see your good works and give glory to your Father in heaven."
– Matthew 5:16
5th Sunday Community Service Worship
Every month that has a 5th Sunday, our church offers the opportunity to worship through service in place of our regular 9:15AM worship gathering. Everyone in our church and our community is invited to participate in these 5th Sunday worship experiences. There are always tasks available for all ages! (Our regular 10:30AM worship service will always take place as usual on these 5th Sundays.) Here are some projects we have done in the past:
Health Kits for the Homeless
On Sunday, April 29, we will be constructing personalized health kits for distribution to the homeless in our region through our Chosen 300 Team. Everyone is welcome to join in this effort and there will be tasks suitable for all ages. Please consider joining us in worshiping our God through service!
Homeless people often go without the basic necessities most of us take for granted. In the struggle to find food and a safe place to sleep, they find it difficult to acquire basic items such as soap, shampoo, deodorant, and toothbrushes. Rarely do they receive the hygiene supplies necessary to maintain their health and confidence. Access to these basic personal supplies can give them a greater sense of self and a brighter outlook on life.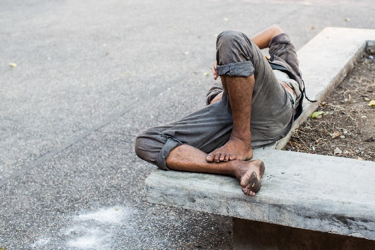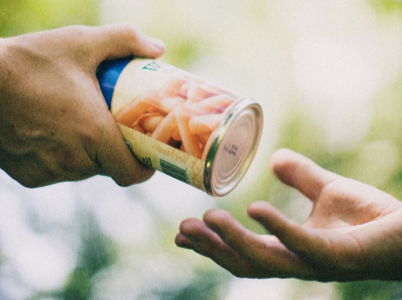 Food Drive & Sorting Day
For the past two years, we have chosen to ring in the new year by sorting through recent food drive donations to our Food Pantry, checking expiration dates, and preparing grocery bags for distribution to the needy. As the only food pantry in Radnor Township, this ministry serves over 35 families (and counting) on a weekly basis! We hosted this opportunity to worship through service on Sunday, January 29, 2017 and again on Sunday, December 31, 2017. Volunteers have historically come out in droves to attend our sorting event! To find out more about our ongoing food pantry efforts, visit our food pantry page.
Radnor Township Civic Association Workdays
Our very first 5th Sunday Community Service Worship launched on November 29, 2015 with an on-site workday for the Radnor Township Civic Association. The tree-shaded white stucco and stone building at 248 Highland Avenue in Wayne has been an all-inclusive sanctuary, a place of comfort and friendship for residents since the early 20th century. During the Great Depression, the building provided a warm bed and shower to the newly destitute. And for many decades its main hall has welcomed celebrations—from weddings to birthdays to reunions—and other community gatherings. However, over the years, the interior of the building suffered the ravages of time, resulting in moisture damage, outdated electrical wiring and long-overdue maintenance—causing the building to close its doors for a season.
Our purpose as a force to change people's lives requires us, in part, to come alongside those in our community who need help. So our church community committed to coming alongside this hub of community and friendship to aid its return to service and full-function.
We have held several workdays since our first one, and other churches in the area quickly joined our efforts! In June 2016, thanks to the community response, the RTCA was able to celebrate its 100th year of service by re-opening its doors! We are so excited to come alongside RTCA on their path to renewal. Please consider joining us in our worship through community service this Sunday!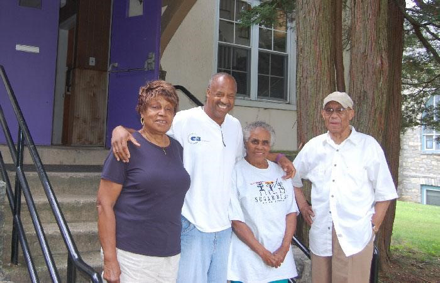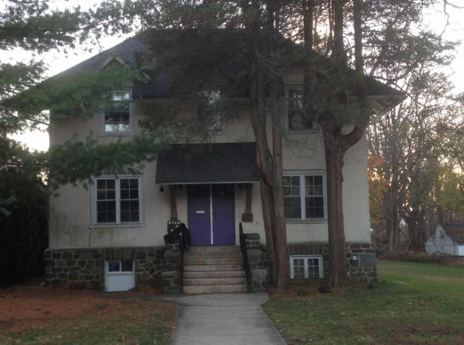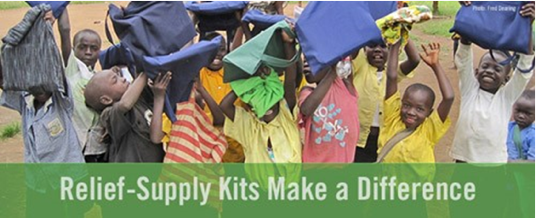 UMCOR School Kit Assembly
July 31, 2016
Relief-supply kits help provide care for the most vulnerable people during times of crisis. UMCOR collects 6 types of kits for global distribution in 80 different countries around the world. These kits help sustain everyday life for people who lack ready access to essential supplies. They provide vital support for UMCOR's global development work and make a tangible difference in people's lives. On July 31, 2016, our church chose to worship through service by assembling 200+ Education Kits to be sent to UMCOR's Sager Brown Depot in Baldwin, Louisiana. These kits were then packaged with other critical relief supplies before being shipped overseas. To find out more about UMCOR and Relief-Supply Kits, visit this page.

  210 S. Wayne Ave, Wayne PA, 19087-4072
  Monday-Thursday: 8:30-3pm | Friday: 8:30-noon