Welcome Back to Worship in Wayne Church!

Thank you for joining us this morning. We are very happy you are here!
October 25, 2020
Today's Sermon: "Praising & Cursing"
Scripture: James 3:7-10, Ephesians 4:29

Baptism
Lincoln DiFeo Harrison
Son of Jenna & Nicholas Harrison
Grandson of Jeanne Zelli
Great Grandson of Jessie Kealey
Upcoming Events
Trunk or Treat in Church Parking Lot Today @ 3pm
Worship Schedule
On the Lawn Thursdays at 7pm
Online on Facebook & YouTube Saturdays @ 7pm
Sundays @ 10:30am
In the Sanctuary Sundays @ 10:30am
For the Kids
Sunday school for Preschool on Zoom Sunday @ 9:00am
Sunday School for Elementary on Zoom Sunday @ 9:45am
Sunday School for Elementary in Gathering Place Sunday @ 2:00pm
Bedtime Stories on Facebook & YouTube Wednesday @ 6:30 pm
For the Youth
Middle School Sunday School in Gathering Place Sunday @ 9:15am
High School Sunday School for in Gathering Place Sunday @10:30am
Friday Hangout at Wayne Church Friday @ 3:30pm
Middle School Youth Group on Zoom Friday @ 7pm
High School Youth Group on Zoom Sunday @ 7pm
Bible Studies
Wednesday Morning Bible Study on Zoom Wednesday @ 9:30am
Ladies Wednesday Evening Bible Study on Zoom Alternating Wednesdays @ 7pm
Men's Breakfast on Zoom 1st & 3rd Thursday at 7am
For more information on any of these studies or events, please check our Weekly.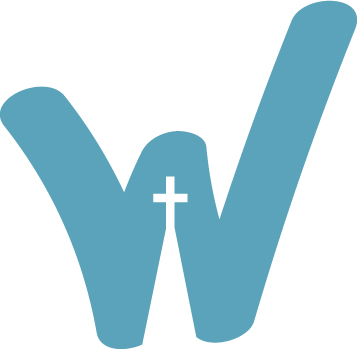 Please Say a Prayer for:
Karen Bellamy; Galen Black; Nicole Black & Chris Kelly; Boyd Breslin; Emily Brown; Sebastian Zeke Brown; Bob Cronin; John Cronin; John Dautrich; Anne Dearden; Janis Downs; Ray Euler; Theresa Farrell; Kathy Fastman; Jeanne Finlayson-Schular; John Fisher; Tom Ford; Florence Grafton; Connie Gustafson; Nancy & Ed Hagelgans; Grace Hillers; Kristin, Finn & Tierney; Linda Hogan; Cindy Kerr; Sarah Kirch; Sara Knupp; Bev Korman; Joe Krush; Dean Lusky; John Lynch; Larry Mansfield; Bob Marshman; Olivia McGeehan; Nora Mearns; Jane Moore; Dennis O-Brien; Norn Oberholtzer; Chris Perkins; Jan Randel; Delaney Regan; Jim Sands; Beth Schoenlank; Louis Sciotto; Daniel Scott Jr.; Alisha Seeley; Jennifer Shelton; Dawn Short; Rich Slawter; Gail Spratt; Paul Taylor & family; and George Warner.

  210 S. Wayne Ave, Wayne PA, 19087-4072
  Monday-Thursday: 8:30-3pm | Friday: 8:30-noon