Welcome to Worship in Wayne Church!

Thank you for joining us this morning. We are very happy you are here!
September 19, 2021
17th Sunday after Pentecost
Call to Worship
Leader: God of the prophets, call to us today
People: Call us into Your ways of love, justice and righteousness.
Leader: God of the poets, remind us again how much You love us
People: Sing to us Your ways of love, justice and righteousness.
Leader: God of the disciples, teach us how to follow You
People: Teach us Your ways of love, justice and righteousness.
Leader: God of all creation, help us to know Your ways
ALL: We gather to hear Your call,
to sing Your praise,
to teach each other,
to pray and worship as the Body of Christ.
Hymn
Indescribable
Congregational Prayer (unison)
 All-knowing God, we gather together with praise and thanksgiving for who you are, and for all that you have done for us.  You know us better than we know ourselves—all our thoughts and actions—and yet you love us.  No matter where we go or what we do, your love encircles us—ahead and behind—gently leading and guiding and blessing.  We praise you for your love and your faithful presence in our lives.
May your Spirit move in our hearts and minds as we worship together— examine our attitudes and actions, lay bare the things we need to confess, challenge us with your Word, and guide us on to paths that lead to life. For we are your people, called by your name. Amen.
Welcome of New Members
Pastor:      … Do you believe in God the Father?
People:     I believe in God the Father Almighty, creator of heaven and earth;
Pastor:      Do you believe in Jesus Christ?
People:     And in Jesus Christ, his only Son, our Lord: who was conceived by the Holy Spirit, born of the Virgin Mary, suffered under Pontius Pilate, was crucified, died and was buried; he descended to the dead. On the third day he rose again; he ascended into heaven, is seated at the right hand of the Father, and will come again to judge the living and the dead.
Pastor:      Do you believe in the Holy Spirit?
People:    I believe in the Holy Spirit, the holy catholic Church, the communion of saints, the forgiveness of sins, the resurrection of the body, and the life everlasting. Amen.
Pastor:     …Do all in your power to increase their faith, confirm their hope, and perfect them in love.
Congregation: We give thanks for all that God has already given you, and we welcome you in Christian love. As members together with you in the body of Christ and in this congregation of the United Methodist Church, we renew our covenant to participate faithfully in the ministries of the church by our prayers, our presence, our gifts, our service and our witness, that in everything God may be glorified through Jesus Christ.
Offering
Message
"Cain & Abel"
Pastor Tom Ebersole
Scripture
Genesis (NIV)
Hymn
This Is My Father's World
Dismissal
Worship Schedule
Online on Facebook & YouTube, Saturdays at 7pm & Sundays at 10:30am
In the Sanctuary, Sundays at 10:30am
For the Kids
Children's Church Online, Saturday at 6:30pm
Children's Church Online, Sunday at 11:30am
Bible Studies
Wednesdays Mornings on Zoom, Wednesday at 9:30am
Men's Breakfast on Zoom, 1st & 3rd Thursday at 6:30am
Bible in a Year on Zoom, Thursday evenings at 7pm
For more information on any of these studies or events, please check our Weekly.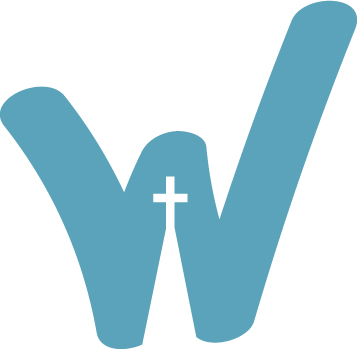 Please Say a Prayer for:
Aaron; Cindi Antonini; Aria; Emily Brown; the Bryan family; Amy Davis; Anne Dearden; Ray Euler; Theresa Farrell; Lindsay Felker; John Fisher; Robert Fleck; Tom Ford; John Gajewski; the Garton family; Florence Grafton; Nancy Hagelgans; Grace Hillers; Linda Hogan; Cindy Kerr; Sarah Kirch; Sara Knupp; Joe Krush; Frank Lynch; Lois Mamourian; Larry Mansfield; Marcus; Andrea Martin; Jim Mearns; Marge Miller; Sandra Mills; Jane Moore; the Morris family; Nealla Morton; Norn Oberholtzer; Chris Perkins; Jolene Presley; Delaney Regan; Cindy & Bob Reinbald; Rochelle: Jim Sands; Beth Schoenlank; Louis Sciotto; Daniel Scott Jr.; Alisha Seeley; Carl Swanson; Paul Taylor & family; Sann Dee Walter; and George Warner.
Cards and emails to our members on the prayer list are always appreciated and helpful, and that contact information can be found on the church app.

  210 S. Wayne Ave, Wayne PA, 19087-4072
  Monday-Thursday: 8:30-3pm | Friday: 8:30-noon